Image:
Publication Date:
Wednesday, September 30, 2015
This is a quick post to follow-up on yesterday's hangout where we started imaging the new Raspberry Pi's.  We learned a lot, but didn't get a working Pi by the end of the session.
What we learned:
Downloading the Rasbian image takes a really long time.
Yale blocks all sorts of legitimate torrent downloads.
The Rasbian torrent tracker from raspberrypi.org does not work.
Writing the Raspbian image to SDHC takes a long time.
If you get different blocks-in vs blocks-out when using dd to image the SDHC card, your card will not work.
Also start the imaging process by partitioning the SDHC card, even if it's new.
So, following on from the above, we were able to get the image burned today and the Pi working as you can see from the below pictures!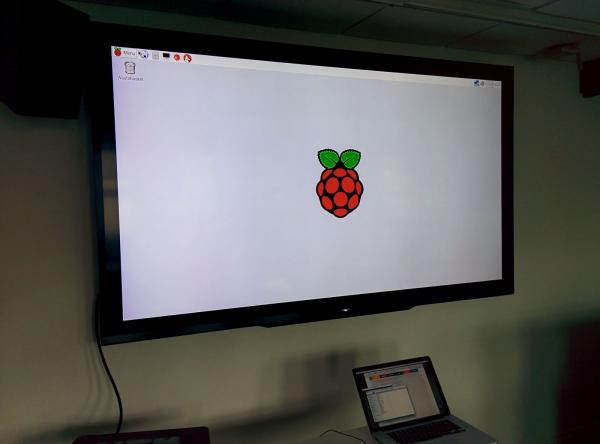 Obviously, achieving OMEGA SQUIRRELL was the highlight of my week!  Next to do are to install the 7" touch screen drivers from Adafruit and get going with some projects!  More updates soon.
-S